The Arch
Our Sister Branch
Our History
Established in 2000
Club 2000 opened its doors with a simple vision to create a place for friends, family and the local community to come together. Over 20 years later we are at the heart of Rayners Lane and continue to welcome our regular guests from near and far and provide a place for them to feast, relax and enjoy.
Whether it's a celebration, sporting event or a dinner with friends and family we have put quality at the forefront of everything we do to enhance your experience.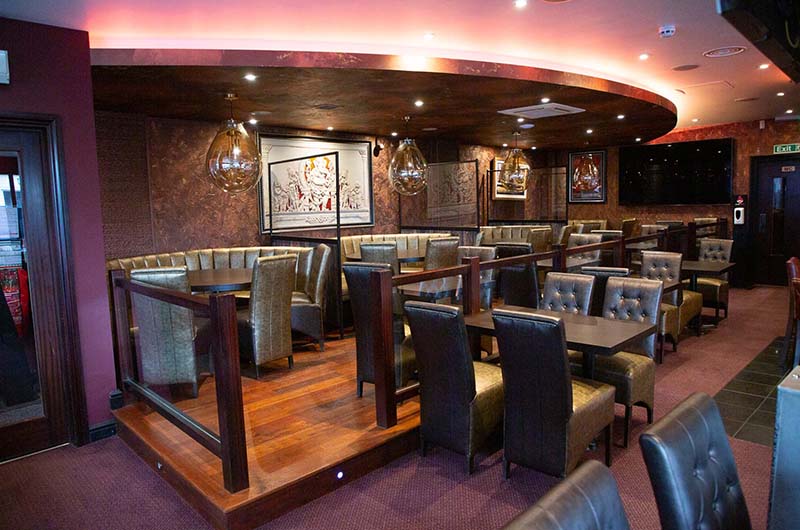 Our Story Video
Indian Cuisine
At the turn of the new century, we felt that the availability of authentic Indian restaurants was limited. It was either too expensive, the food didn't quite hit the spot or simply too far for our local community to get to.
So we wanted to make a change and Club 2000 was brought to existence. A family friendly restaurant that doesn't burn a hole in your pocket, with great people and most importantly, great food.
Our Renowned Experience
We are fully committed to providing our visitors the best dining experience that we can. For that we have recently renovated our interior dining space to make it more vibrant and updated our menus to include a more vegan friendly menu. We invite you to the restaurant to find out more and experience why we have visitors that come back us to regularly
Being part of a community we feel that we should give back to the people that visit us and also to those that surround us.
We've created a Golf Society to bring like minded people together to socialise and enjoy great events with great food.
We have sponsored local sports teams and supported charities close to our hearts, and we'll always continue to do so.
We invite you to the restaurant to find out more and see why we have visitors that still come back to us regularly.
Testimonials
"I have always enjoyed the food & the service. Never gone wrong. If you haven't been to Club 2000 you must go to experience the food"